Finding a good lawyer can be a challenging task, but it's an important decision. In this article, Vishal Saini Advocate explained How do you find a good lawyer?
How do you find a good lawyer?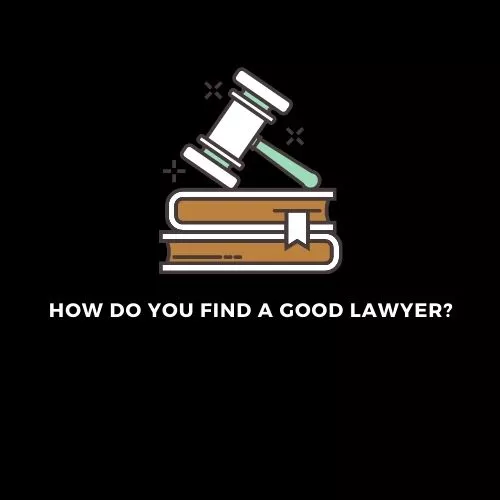 Follow these easy and simple steps to find a good lawyer so that he can help you with your legal issues.
If your problem related to the legal field is complex or it's not simple or involves lots of money, you might doesn't want to handle this matter without a lawyer. After all, lawyers do more than just tell legal information or provide legal knowledge. Good lawyers can offer strategic advice. So you actually need to know how to find a criminal defense lawyer?  A good lawyer applies sophisticated technical skills to legal problems and gets a perfectly legal solution. Ideally, you'll want to find a competent and savvy lawyer to guide you through the complicated legal Journey
How to find the right lawyer for you?
Locating a good lawyer who can efficiently help with your particular problem isn't always easy. It takes research to find a good lawyer.  Finding the right lawyer for you is always a problem. But here I have written this article to solve your problem in an effective way.
Fortunately, you have other options also. But here are a few helpful strategies that will help you to find the right lawyer for you. how to find a good lawyer
Personal Referrals for a good lawyer
A better and easy approach is always to talk to people in your community or your friends or friends of friends who have experienced the same legal problem as you face—for example, if you have a complaint or claim of sexual harassment, speak to a women's group or community. Ask who their lawyers were and what they think of the lawyer and if that lawyer good lawyer for you. If yes then you can proceed. If you talk to half a dozen people who have had a similar legal problem, chances are you'll come away with several good lawyer references.
But don't decide on a lawyer just based on someone else's recommendation. Do some research yourself also. Different people will have different responses to a lawyer's style and personality, and his/her communication skills. So, make your decision about hiring a lawyer after you've met the lawyer, discussed your case, and decided that you feel comfortable working together. I believe you should consider a person to be your lawyer with whom you can communicate easily. Many people search for old lawyers and they have a communication gap with them.
Also, it might be very hard and difficult to find a lawyer with the expertise you need through a personal referral. For example, if your friend has contacted a great divorce lawyer, who helped him in a divorce case. But you need incorporation advice about your company. Then in this situation, the referral won't do you much good. However, don't give up immediately. All you need is to do a search for a good lawyer and you may consider calling the divorce lawyer, explaining that they came highly recommended, and asking if the office uses a particular business lawyer. You might find the perfect fit as per your need.
Online Service for a lawyer